4am Rocks
My Morning Coffee
Coffee for Two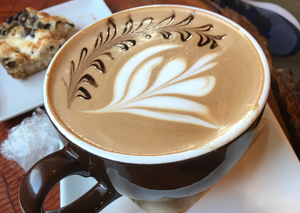 Our Goal
This is an online store where the focus of the store is mostly to help motivate and encourage Entrepreneurs on their journey to a successful business. The premise is to have a coffee shop that opens at 4am, when only seriously driven people get up to start their day.
If you are an Entrepreneur, please feel free to join us in our Facebook Group. 4am Rocks
4am Rocks on Facebook
The Solo Journey to Entrepreneurship
If you have not already started your business and want to make sure you start it correctly, please take a few minutes to read this book on getting started in business. Written by Brad Camp
The Solo Journey to Entrepreneurship
This males view of a female in business
I've heard it said that a female does not gain the same respect or garner the same wage as a male counterpart. 

Well, in this area all I have is a humble opinion. I like females, and I like them in leadership roles in business. And here comes the "but" actually not really. 
Read More
Getting up at 4am Rocks.
Here is why.
4am is peaceful and quiet, there is very little road noise and most people are sleeping.
waking up at 4am gives me a chance to have a 4am coffee and give me time to listen to audiobooks. Today, I'm listening to "How to prosper in hard times" by Napoleon Hill.
Cheers and enjoy your coffee
Brad Camp 4am.Rocks